There's an event that happens in Middle Tennessee that my husband and I look forward to all year long. Literally, we will mention it multiple times through the year. The Wilson County Fair. My husband plays county fairs all across the country throughout the year, and as he says, "This is only one I'll happily pay to attend." It's just the most epic county fair!!
This year, my husband happened to be playing the fair, so we went twice. Once for the show. Once just for us. Of course, between the two nights, it gave me tons of photo fodder. So… here's a crazy photo-laden post.
♥♥♥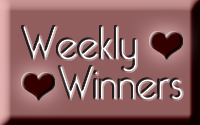 Started by the lovely Lotus, Weekly Winners is a fun little thing bloggers do to showcase some of their favorite photos from the previous week.
Visit Lotus' site and check out her various entries, and find other participants. See some amazing photos brought to you by bloggers around the world. Leave a little love when you do — its like food for the soul!
Photos taken using my  Sony DSLR A230.
View all of my photos on my Flickr stream.