Some nights I just want a glass of wine. Last week, I battled terrible insomnia, and one night as I laid staring at the ceiling I went, "I would loooooooooooooooove a glass of wine right now."
The liquor store closest to my house does 10% off all wines on Mondays (which basically comes out to being tax free with our high sales tax here.) I went in and went straight to the cupcake wine display. I absolutely LOVE their Red Velvet wine (and I am NOT a red wine fan in general) and had been dying to try their Angel Food wine. I did a little dance to find it available, and I MIGHT have kinda danced to the register. (I'll never confirm or deny.)
After a night of house work, I settled in with a glass of my purchase.
I was very surprised! Pleasantly so. To me, it was nice and sweet, but it had a dry finish. Not unlike an actual angel food cake.
Confession… I drank over 3/4ths of the bottle in one night. Going to sleep was NOT a problem that night!*
===============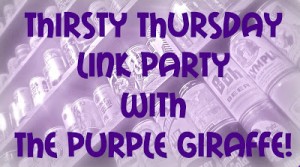 *I don't recommend using alcohol to help you go to sleep. While I fell asleep easily, I didn't STAY asleep… which is exactly a danger of going that route for sleep. The next night I just did a hot shower, turning off the tv early, and reading before bed. Best sleep in ages.