I have to confess something: I've been too busy to do any serious Christmas shopping. I've picked up gifts here and there, and I've made a few gifts. However, its been on-line shopping that's made the biggest (and most exciting) dents in my shopping list. Not only have I found some fun items online, I've also found some crazy good deals.
P&G eStore is one of those sites with great deals and a wide array of products that will help you take care of your last-minute shopping needs — especially those fun stocking stuffers! Now, my family likes to give useful items in our stockings. Its the "practical" and "random" section of our gift giving traditions.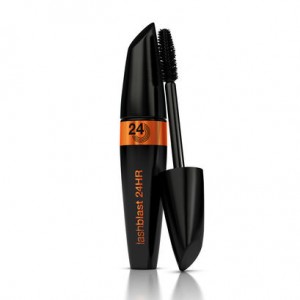 So for example, an item I would love to see in my stocking is a tube of CoverGirl LashBlast 24HR Mascara. In black, please.
I've been a CoverGirl user since high school, and if there is any part of my make-up routine that is a must-do, its my eye make-up. I might not have time to do a full-fledged eyeliner, eye shadow, curl the lashes, etc. thing, but I've found that a quick swipe of CoverGirl LashBlast 24HR Mascara helps me feel made-up and more confident on even the most hectic of days.
If you're not a CoverGirl user, P&G has great items from Olay, Duracell, Oral-B, and Braun. And that's just the tip of the iceberg!
Now, here is the really, really cool part. The deals being offered on the P&G eStore.
15% off on a first-time order from a new customer, using promo code: A9Z-MN5-KY3-ISA
Free Shipping on orders over $25
Free Samples with every order.
All of those great deals are available to you right there online through the P&G eStore… "But wait! There's more!"  Yeah, I said it. But. There is. P&G has also made available coupons right on the site for you to apply to some of your purchases. At least while supplies last.
So, continuing to use the mascara as an example… when you visit the mascara page, you'll see something like the following:

Just click that box, put the item in your cart, and the coupon is automatically added (while supplies last, of course)! It is THAT simple. No clipping coupons. No carrying them into the drug store. No digging through the rows and rows of items, trying to find just that right item. It's all at the tip of your mouse pointer. Click, order, save. Suddenly your stocking stuffer shopping is DONE.
Go check it out!