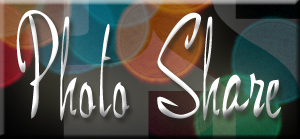 What a week it was! I had a chance to sit and get a little work done, had a nice little "heat wave" with temperatures in the 70s, and it all ended with one epic Sock Hop at work.
Photo Share is my personal replacement for Weekly Winners, since that link exchange is no longer happening. It's just my own challenge to take great photos through the week, as it gives me a venue to share some of them on this blog. Consider it my own little P.S. on the week before.
All photos this week taken with my Sony DSLR A230, and edited using Lightroom 3.