Life is full of endings and beginnings. Some endings are joyous. Some are sudden and unexpected. Others happen without even being noticed until long after its happened. All tend to also be a beginning.
I've been MIA lately dealing with an ending… an ending that has left many confused, heartbroken and angry. An ending that makes zero sense.  I have accepted it, even if I don't understand it.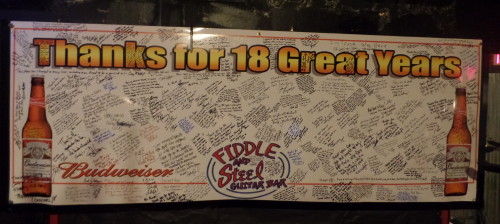 The Fiddle & Steel Guitar Bar was a hidden diamond in Nashville. Nestled in Printer's Alley, it was like this little secret that people quite literally around the world had grown to deeply love.  And the reason for it was intangible. It was a feeling you got when you came to the bar, sat down and starting talking to regulars or the bartenders. It was a feeling you got when you turned to listen to the music coming from the stage, because it always had the best musicians in town — most of the time, it was the same guys you paid big money to see play with nationally famous artists around the country.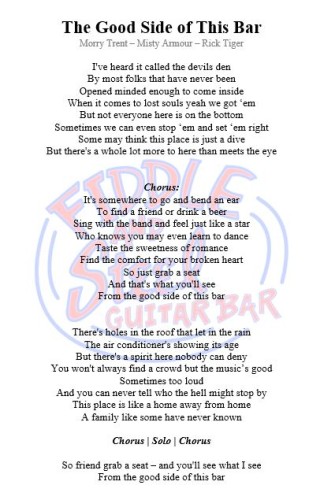 New Years Eve, we opened our doors for the last time. The building The Fiddle & Steel Guitar Bar called home was purchased this last summer, and it will eventually become part of a hotel. We are the first business evicted on the Printer's Alley side of the project. Businesses on the 4th Avenue side have already started being shut down. Soon, in the name of progress, many long-standing Nashville establishments will be shut down, and many left unemployed for a hotel to open that none of us will be able to afford to stay in.
I spent more time in the Fiddle & Steel Guitar Bar over the last 8 years than I have in my various homes around Middle Tennessee. I have had four different addresses, but there was always one Fiddle.
I wasn't going to the bar long after moving to Nashville before I could walk in and a beer be in my hand before I even set my purse down. I soon had my own koozie, and it would take forever to get across the room because I stopped to hug so many people. Every time we moved houses, our "moving team" consisted of nothing but "Fiddle Family." Will work for beer! Will work just because we care.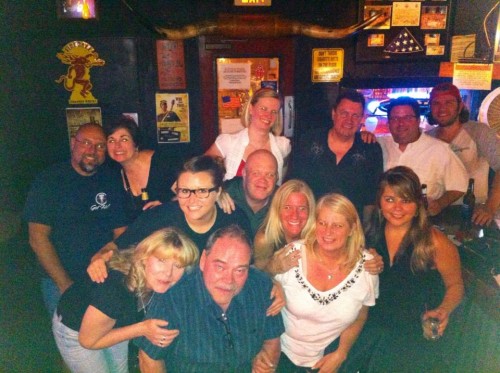 I heard it called the "Cheers" bar of Nashville — and it was. Everyone knew your name, and walking in the bar was like slipping into your favorite pair of house shoes. It wasn't unusual to see people sitting back with their feet up on a chair, visiting and drinking for hours on end as if they were in their own living room. We would close, but many wouldn't go home. They'd sit and talk and laugh for hours after the neon shut off. Some of my favorite memories are from long after closing time.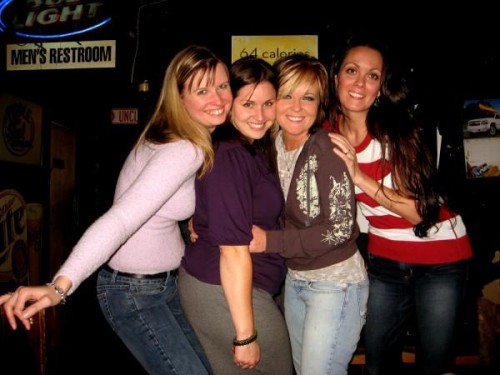 Oh it was smokey, and you didn't want to see the carpet with the lights on. Sometimes if you stood too long in one spot, your shoes would stick to the floor. The music was often way too loud, and the women's restroom stalls had shower curtains instead of doors. We regularly fought with rats making their way inside from the Alley, and the roof leaked when it rained.
It was far from perfect. And yet it was perfect.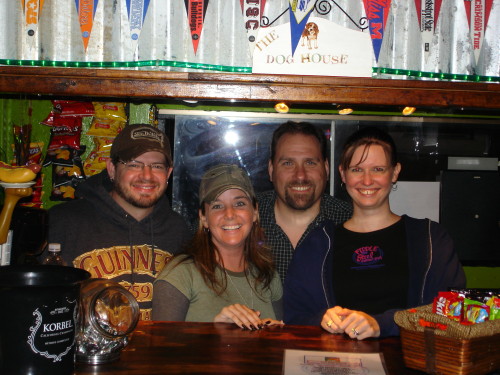 I started working at the Fiddle & Steel in the Dog House. I joked I was the most educated hot dog slinger you ever met, and I know it made a lot of friends and family scratch their heads in Texas. You have a degree. And you're making hot dogs as a job? What?
But I was. And I did. And it opened doors for me that would have never opened otherwise. Or perhaps they would have, but not as easily. I owe a lot to Rick Tiger. A lot of people do, frankly.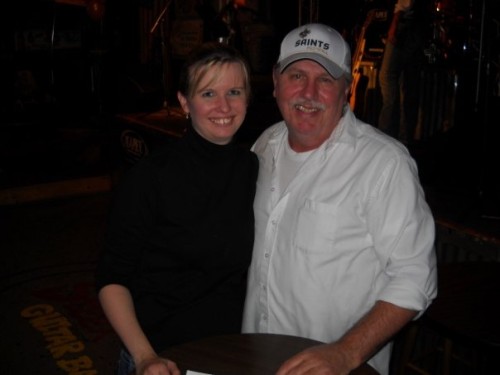 Eventually, I started filling in at the door. Checking IDs and trying to get people in the door. I sucked at that. I still suck at that. But I did it. Even in 18° temps, when I downloaded a fireplace app onto my phone to make myself feel better. (It helped somehow. Mind over matter!)
I got my servers permit in Tennessee when I caught wind that we might need some bartenders soon. I'd had one in Texas, but never really used it. I could slip back behind the bar if necessary.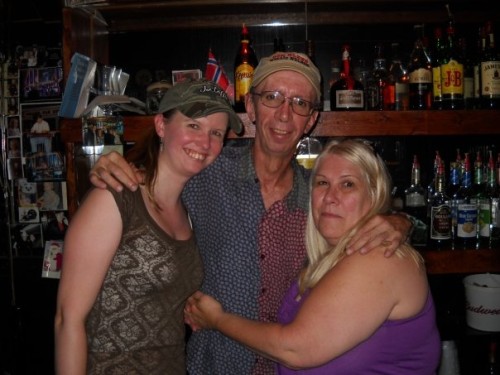 I barbacked a few times, then started bartending. First just filling in here and there when needed. Then every Tuesday. Then Tuesday and Saturdays. By the end, I was working Tuesday, Friday and Saturday, with the occasional Wednesday or Thursday mixed in the pot. I had my own key to the bar and memorized the safe combination. I ran (and still run!) all the social media for the bar.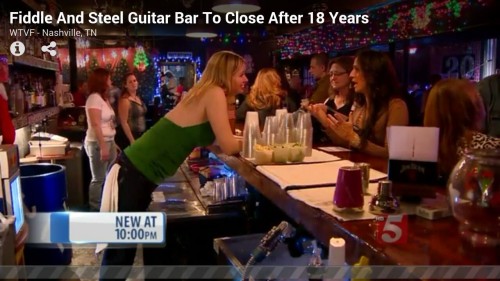 I guess you could say over the last 8 years, I grew to give much of my heart, soul, focus and time to the Fiddle & Steel. My husband and I even spent hours on end in January the last several years doing maintenance. I painted the bathrooms multiple times, and I scrubbed the floor behind the bar by hand. My name is on the dance floor from touching up the logo on it, and we initialed behind the bar where we painted it.
Yes, I made good money. But even more, I made memories and had amazing experiences there that money could never buy.  I learned. I learned so much. About people. About life. About business.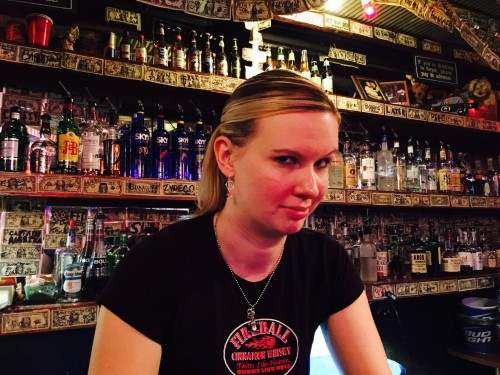 I had nights I came home hating people in general. I beat my head against the wall sometimes and threatened to give up — frustrated about other's lack of ambition and common sense. I had nights I wanted to slam the glass in my hand down on the bar and storm out.
But I never did. I learned a lot about my own ability to focus and see a job through. My husband says I learned patience. I told him my level of patience has dwindled. Ha!
I learned I loved bartending and the bar business — even if deep down I hated bachelor/bachelorette parties and found college kids to be the bane of my existence.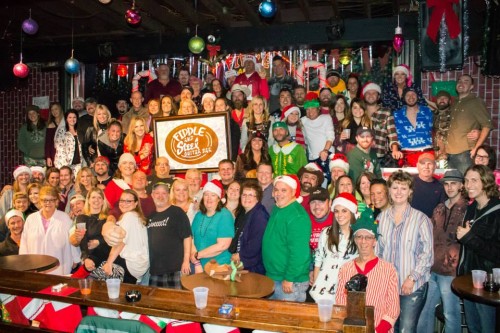 I fell in love with the Fiddle Family. Our "regulars" who stuck together through thick and thin. The safety net of people I knew I could call in a heartbeat in a moment of need and know they'd be there to help. We held countless fundraisers for friends in need. We mourned together when a member passed away. (We even had the urn of one family member that called the bar home after he died in a motorcycle accident!) We celebrated marriages and babies. In fact, one was born this week and given the middle name of Steel in honor of the bar.
It is these people who made the Fiddle & Steel the diamond that it was. Tourists would enter and feel the comfortable vibe that our family made around them. Many tourists started planning their vacations around coming to the Fiddle & Steel, and they, too, came to be called family. Newcomers to town were welcomed, and many folded into our arms like they'd been there all along.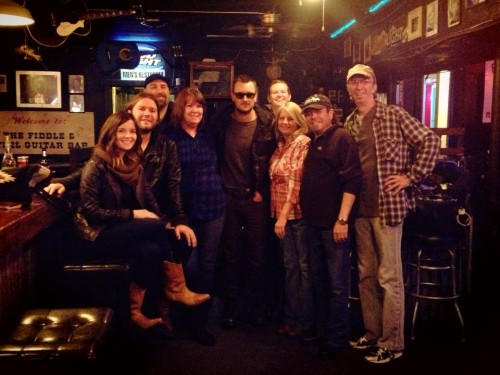 Musicians found a home, and many got their start on our stage. My own husband got his first road gig from playing at the Fiddle & Steel, and it opened the doors that puts food on our table today.
Rascal Flatts was discovered at the Fiddle & Steel, called Deuces Wild back then.  Eric Church called the bar his favorite place in Nashville. Trent Tomlinson, Lee Brice, Toby Keith, Mark Wills, Daryl Worley, John Rich and Darryl Singletary are just a few that walked into those doors regularly. (Chris Young… Mel Tillis… Jerrod Niemann… James Otto… Gary Allan… Collin Raye… Jim Lauderdale… Ray Scott… Tracy Lawrence… okay now I'm just dropping names.)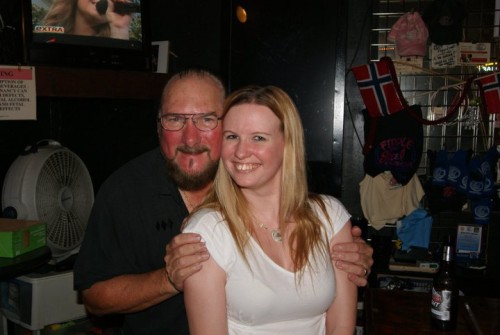 Not only country artists visited us. Steven Tyler from Aerosmith, Rikki Rocket from Poison,  Steve Cropper and Jimmy Fallon have stopped in to see us.
As the Fiddle & Steel has closed, tears have been shed from countless eyes. We're a family losing our home. Investors, developers, and some property  management company doesn't care or realize they've uprooted and evicted the only bar that people would literally sob their hearts out over closing in Nashville. Generations of Fiddle Family have come together over the last few months to remember and make one or two last memories within those walls.
At the end of the day, it wasn't those walls that made the Fiddle & Steel so special. It was the people.
Lead by owner Alison Bradsher, we all learned to love and support each other. Countless stories of her giving people jobs when on their last dime have emerged. Heck, she put me and my husband to work when we were on the verge of losing everything a few years back. She helped us get back on our feet, even if it was just by saying (without saying), "I have work to be done. And I'll pay you for it."
And we did. And she did.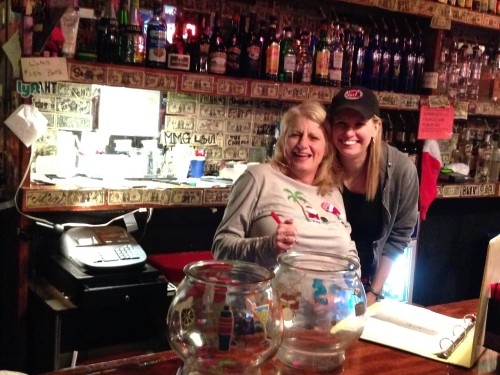 We have laughed. We have cried. We have had meltdowns within the family. We took "field trips" often, and its because of these that I know with all my heart we will stick together today.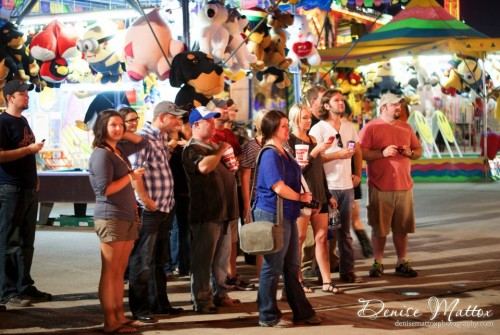 It's going to feel strange to not just pop by the Fiddle & Steel when we happen to be downtown for an evening. I'm not sure how I'm going to handle Tuesday and Saturday nights at home. And I'm going to sorely miss seeing certain people every single weekend.
But we will stick together. We will get together. We will support each other. We will continue to love each other. As I've hugged many Fiddle Family members and heard them say "Good-bye" like we will never see each other again, I find myself chuckling going, "We'll see you soon. We'll stick together. I promise."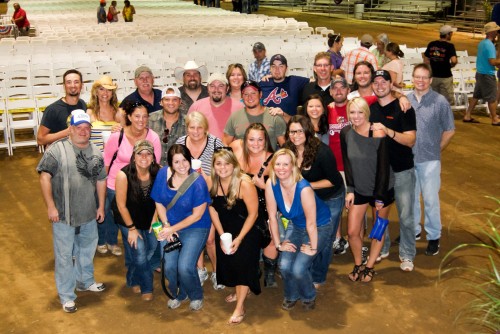 We need a new home. My husband and I have decided to lead the charge and open our own bar. We've talked about it for years, and with Alison's blessing and the entire family's support we're going forward. We don't have a timeline… heck we're still working on securing the location! But it's going to be a serious labor of love, and once again a huge learning experience for us.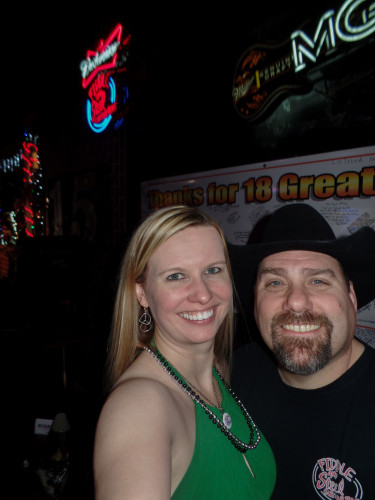 We're ready, though. When one door quite literally closes, another one needs to open. And we're taking that challenge with open arms, and full (albeit sad) hearts.