Last week, my husband had a short break in his touring and we wanted to get away. Only there were two stipulations: it had to be short, and it had to be cheap.
We spent a few days brainstorming and researching. I've been wanting to do the Kentucky Bourbon Trail for a few years now, and this just seemed to be the best opportunity to do it.
One of my favorite sites to use when planning a trip is Roadtrippers, but this is the first time I really put together a trip plan. Through planning, I realized they aren't kidding when they say you need a good three days to do the whole trail.
We didn't have three days available, so it became a case of figuring out which ones we could reasonably make it to visit in the time frame we had. THIS is where Roadtrippers was amazing. It let me plot out a route and it gave me distances and how long it would take to get there. (No, this isn't an ad for Roadtrippers, though I would totally do one for them after this!)
IÂ made a great deal on a hotel room for one night, and we were off on an adventure of Bourbon tasting and exploring Kentucky.
Kentucky is beautiful. Frankly, every state is beautiful in its own right. I'm a Texas girl. I love Texas. It's beautiful. But so is Tennessee, Kentucky, Oregon, California, New Mexico, etc. Open your eyes and your mind and let this world's beauty sink into your soul. Do that and every trip is an adventure and good for your soul. 
We got off the Interstate early in our drive north and let the country side wash away any and all stresses we had. By the time we made our first stop we were in vacation mode.
On day one, we make it to Maker's Mark and Woodford Reserve.
Here is my #1 tip for doing the Kentucky Bourbon trail: start in Kentucky. As in, get there, and start the trail on the next day. We lost about 4 hours of tour-time in our drive up from Nashville. A bad thing? Not at all. Like I said, Kentucky is beautiful and the drive was part of our fun. BUT had we been closer when we started we'd have probably knocked off at least one, if not two, more distilleries off our list this trip.
All that being said, we thoroughly enjoyed the distilleries we DID visit. It's almost impossible to choose a favorite for me, as each one stood out in its own way.
For example, Makers was perhaps was the most hands on:
We ended up spending more time at Makers than we anticipated, but it was so worth it. An excellent choice for our first stop. Beautiful area. Bourbon flavored coffee. And our tour guide Mindy was fantastic.
Our second stop at Woodford Reserve had the highlight of meeting a bachelor party from California in our tasting. I sincerely mean this when I say that was the classiest bachelor party I've ever met. I was so impressed with those guys, and I wish them safe travels and best wishes to the groom in his marriage.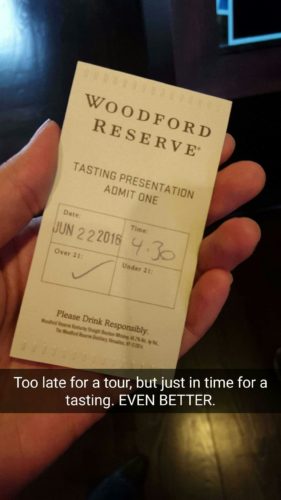 We were too late to take a tour, which is easy to have happen on the trail. Plan ahead and stay on schedule if you are determined to catch every tour.
But something we discovered is that most of them do tastings after the last tour has gone. We were perfectly content getting to do that, though someday I wouldn't mind going on the tours we missed. Some day.
Day 2, since we were starting from Louisville (I'll talk about our side adventures in a little bit), we were able to visit three distilleries.
Evan Williams tour is the one that I learned the most about how much of a difference aging makes in bourbon. I knew it mattered, but I didn't GET it until our tasting during the tour. You could really taste the difference between the three bourbons we tasted.
Our second stop wasn't so fruitful. We didn't time it right, and we were 10 minutes too late for a tour at Bulleit, and it was over 45 minutes until the next one. Â  So we walked around the gift shop for awhile, and then took a few pictures of the grounds.
We WILL go back to this one some day, even if just to talk to the gentleman at the guard's gate that welcomed us… I wanted to go sit and talk to him for hours, because I think he had stories to tell if someone would just ask.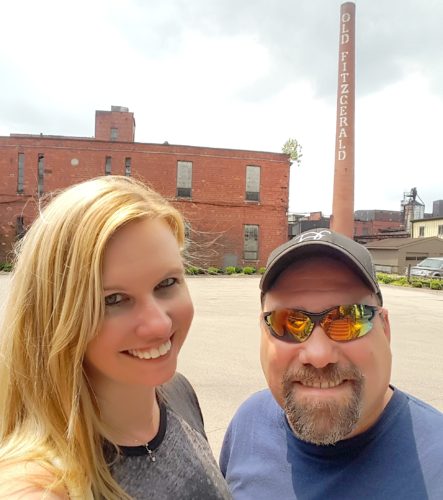 Our final distillery was Jim Beam. And it was the perfect bookend to Makers for our vacation.
BUY YOUR TICKETS IN ADVANCE to tour Beam. I had looked into tickets the night before and there were plenty left, so I figured instead of ending up on a time schedule we'd wing it. I regretted that, as we were plenty early for a tour, but they were all sold out.
But there was still a tasting. So that made it okay.
Beam is pretty much the flagship of bourbon. The land they sit on is gorgeous, and you could wander around for hours. The most amazing thing to me is how many bourbons and whiskies are under their brand. I knew about Red Stag. But I didn't realize these too:
Just to name a FEW.
Even though we missed the tour, you can do a self-guided tour through some of the outside buildings, which was really interesting in itself. I'm definitely going back there some day, too.
So, we visited 5 out of the 9 distilleries on the Kentucky Bourbon Trail. I added four shot glasses to my collection. (Bulleit was out of shot glasses, darn it.) And our passport is over half done. Part 2 someday!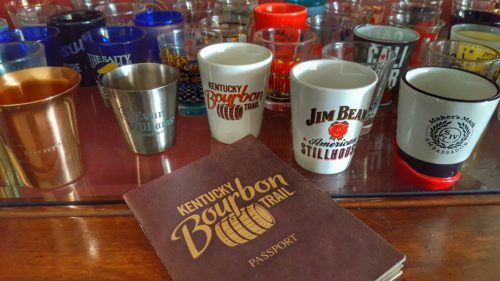 We had a few side adventures as well during our vacation. We visited Bluegrass Brewing, Against the Grain Brewery, and White Squirrel Brewery. (Okay, so there was a definite alcohol angle it our trip. But we never even got a buzz the entire time since we had to much driving happening. So it was done responsibly!)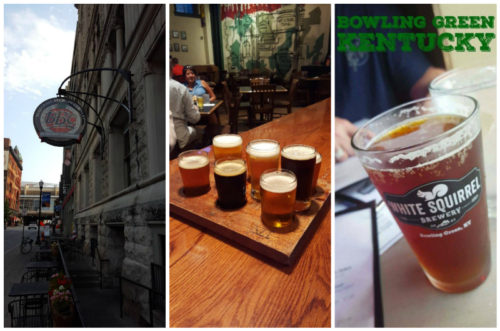 We stumbled upon St. Rose Priory, which I now would love to make the drive up to go to mass there some day. 
We visited, based on a recommendation, the 21C Museum Hotel.
I was a little weirded out by this one, but it was a glimpse into an establishment that is supposedly coming to Nashville some day. So that was cool. And we agreed it brought some culture to our trip.
We explored some of Louisville, KY and I started fall in love with it. So much history! LOVE THAT! (When did I become a history buff???)
We saw the world's largest baseball bat…
And Kentucky Stonehenge…
And Mammoth Cave National Park. I want to go back, rent a cabin and explore further.
But the BEST part? I met a Boy Scout troop from Texas. I love it when things like that happen! What are the odds of a group from Texas (one of which who knew where my hometown is) asking me to take their picture in Kentucky?
All in all, it was an amazing trip. It was short. It was inexpensive. But it was so very much needed. And, frankly, I can't wait to do it again some day.
For a look at more of my photos from our trip, visit my Flickr album.