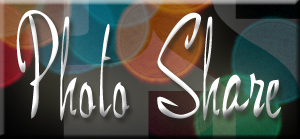 Photo Share is my personal replacement for Weekly Winners, since that link exchange is no longer happening. It's just my own challenge to take great photos through the week month, as it gives me a venue to share some of them on this blog. Consider it my own little P.S. on the week month before.
Photos this week taken with my Sony DSLR A230 or Canon EOS Rebel T3
 or Nikon CoolPix L20. Edited using Lightroom 3… or using my Droid Razr and Instagram. You can probably figure out which is which.