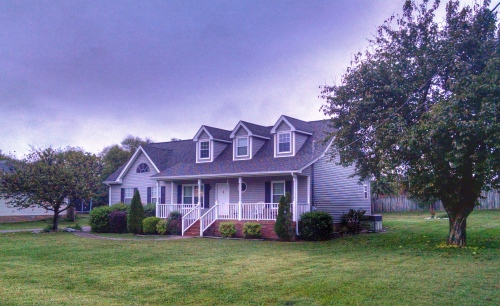 Ahhhhhh!!!!! It's closing day!
Midday today, we officially become homeowners. I'm excited. I'm terrified. I'm stressed out. I'm freaked out. I'm… so very ready.
It's been a very long and trying process. It's tested our patience at times. It's tested our ability to juggle logistics. It's STILL forcing us to juggle logistics.
Our closing was supposed to be October 2nd, but it got delayed in the paper processing stage. It happens, and I was pretty much expecting it. But at the same time, this really put us in a bind scheduling wise for moving and my husband's tour schedule. We'll make it work, especially with the help of friends and family.
Our new mantra is, "This is the FUN part!"
That it is… that it absolutely is…