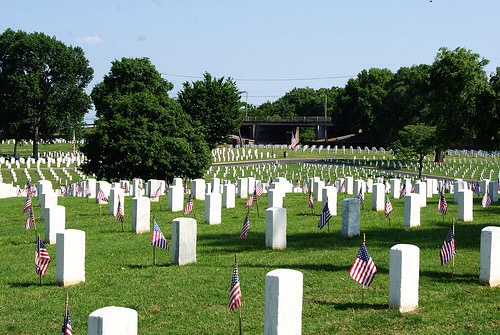 We have some pretty wacky holidays in this country. National Pancake Day. Checkers Day. Cheer Up The Lonely Day. But Memorial Day is far from wacky, even if its meaning sometimes gets a little lost.
Memorial Day unofficially marks the start of summer. This long weekend means barbecue, boats and family gatherings. It's a chance to break out that bikini and show off how hard you've been working to shed those winter pounds. (Well, ok, if it's not raining…)
Memorial Day also gets somewhat confused with Veterans Day, which is also a great and special holiday, when we honor all who have served in our military. Memorial Day, however, focuses on those who gave all in service to our country. The ones who never came home.
According to History.com: Originally known as Decoration Day, it originated in the years following the Civil War and became an official federal holiday in 1971. Time ran a fascinating article today dating the holiday's history to 1865 and slaves in Charleston, SC.
No matter when it began, Memorial Day is our chance to give pause and acknowledge (and silently thank) the men and women who made the ultimate sacrifice to help ensure our freedom and way of life. The people who never came home to their loved ones waiting arms. The ones who never got a chance to hear us — the people they vowed to protect and who live in the country they served — say thank you.
So today, amid beer, barbecue and the competitive game of horseshoes, take a moment in silence to honor these soldiers' memories.