October 10th, NaBloPoMo Question:
Do you look similar or very different from how you looked ten years ago?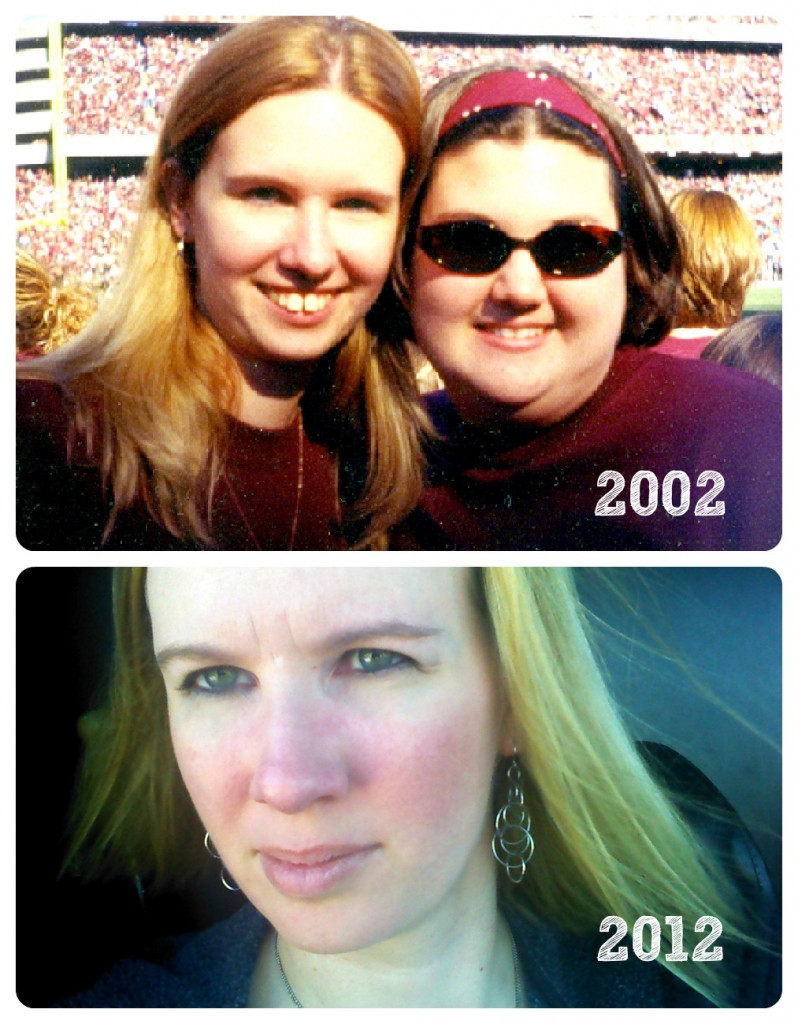 In 2002, I was just shy of 22. Today, I am just shy of 32. I don't think I look tons different, but I am definitely older. Definitely a bit heavier. Definitely in a completely different place. But at both times of life: very, very happy.