Easter has creeped up on me this year. Despite doing a photo challenge for the entire season of Lent (I'll share that in a later post) and definitely counting down the days, it still arrives without me really realizing it.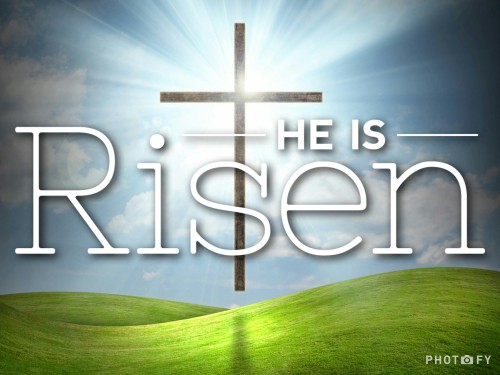 It is SO easy to lose the focus of the season. Much like Christmas, it can get lost in consumerism (Easter Candy Sales Beat Halloween) and secular images. It gets lost among sports, travel and "must go do" things.
Easter is a time of renewal. It's about Jesus' resurrection. It's about the forgiveness of sins. It's a time to stop. Be thankful. And embrace the day — life — anew.
I spent much of the last few days in a bad mood. Feeling very introspective, I found myself over analyzing and questioning some things in my life. I was just flat out down in the dumps!
Easter is not meant to be down in the dumps. Easter is a time of celebration! However, Easter also follows dark, dark days. I read a fantastic article on Good Friday outlining why we need to mourn Jesus' death…. why we need to mourn death in general.
Death can be in a literal sense. (And I've had more than enough of that this year already!) But it can also be in a more abstract sense. My down in the dumps was me somewhat mourning a few relationships I could no longer see the same way I always had. Relationships shift naturally as life goes on, and I needed to take time to reflect upon that fact.
Now as we go into Easter, I embrace what is to come. I embrace the new day. I embrace new opportunities, and I rejoice in the positive forces that surround me in my life. I stand firm in who I am, and what my — mine and my husband's —  dreams and goals are in life. And I run towards them with a new determination and excitement.
==
Before I wrote this post, I dug into old photo albums to look for old Easter photos. I close this post with a photo from the late 1980s. Easter Sunday at my grandparent's house.