Yesterday, America celebrated Independence Day. It's a day people spend with family and friends. It's a day full of fireworks and barbecue. I did none of the above this year… despite being invited out to what I know was a wonderful party. I have so much to get done, I desperately needed the day to get work done. By getting the work done, I'll be more relaxed and less stressed down the line. So I had to do what I had to do.  (Besides, it was raining all day which made me want to be a homebody.)
That being said, I usually make sure to have a good time on July 4th! Here are five of my memories of July 4th past.
1. 19–somethings — I remember growing up, July 4th was often a quiet holiday with barbecue, watermelons and (probably) firecrackers being popped in the driveway. The house I grew-up in was out in the country, and you didn't have to worry about city ordinances (not that anyone ever does ANYWAY) and could shoot off fireworks without worry. I remember many July 4ths shooting off BlackCats, etc. with my brother. Light it and run and wait for that POP! Or in his case, put a whole pack in a coffee can and lose your hearing for the next half hour. LOL! I look back on those July 4ths fondly… No cell phones, internet, etc. We spent time together and made some fun memories.
2. 2007 & 2008… Downtown Fireworks –Â  Newly married and new to Nashville, my best friend (and MOH) came to spend the July 4th holiday with me. We dared downtown for the big fireworks extravaganza. We packed something of a picnic, grabbed a blanket and grabbed ourselves a spot under the flags at the end of Broadway. I don't even remember how who played that night, but I do remember it was… amazing. My husband was on the road, and that year CMT broadcast Nashville's fireworks display. My husband called during the fireworks and we "watched them together" by phone. It was a special night.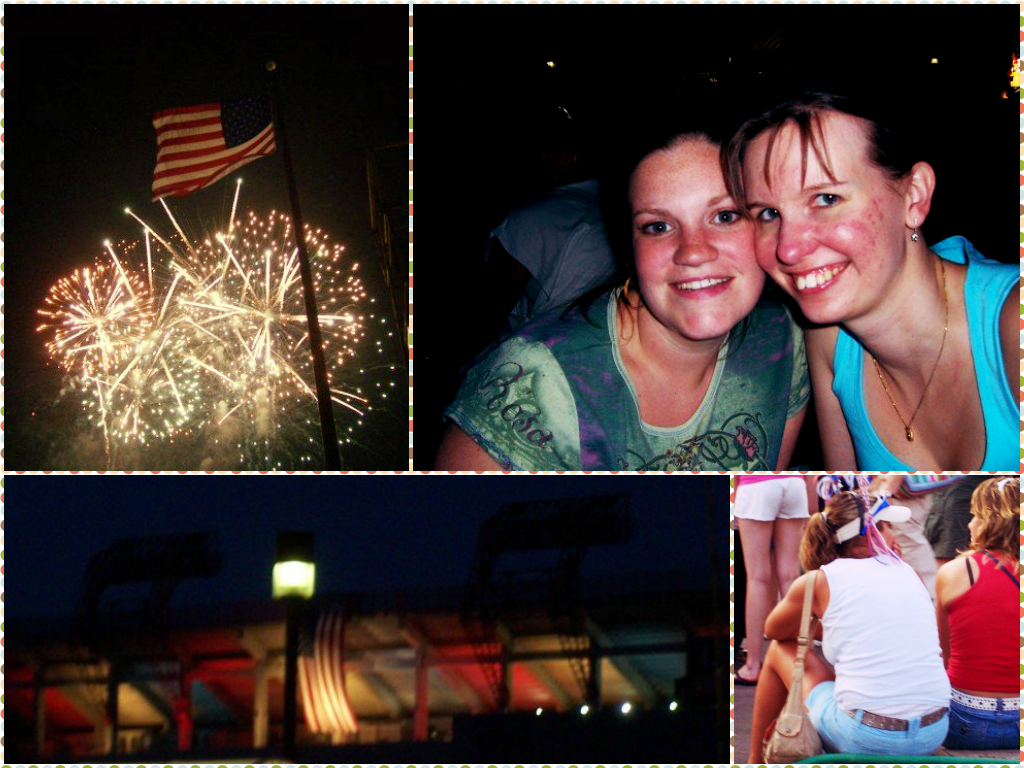 Then in 2008… 2008 was a rough year for me and my husband. It's a year that definitely taught me the meaning of everything happening for a reason, and it taught me a LOT about having faith. July 4th, my parents came to town. My husband had recently lost his road gig, and we were both grabbing any and all work we could get to try to pay the bills. He scored a 10-close at The Stage on Broadway on July 4th. My parents and I decided to go catch the fireworks downtown, which ended up working nicely in conjunction with my husband's gig.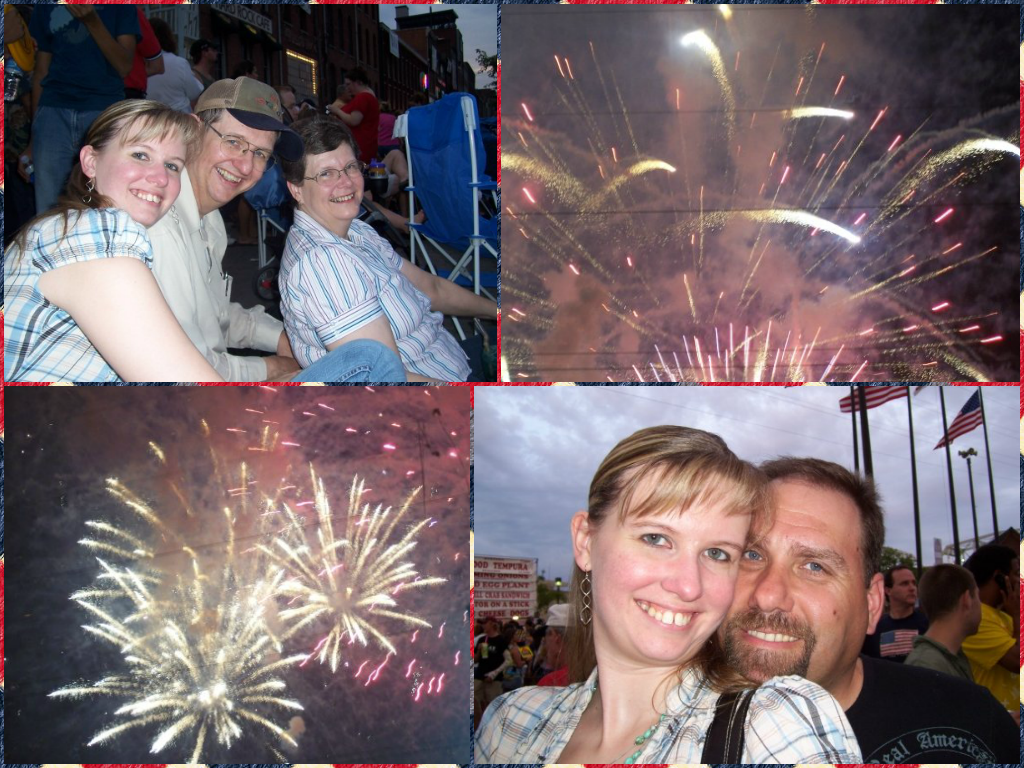 I haven't done the downtown fireworks since these two years. It's just gotten bigger and bigger every year, now ranked in the top 10 in the whole nation. An estimated 100,000 people descend on downtown now, and I just don't want any part of that.
3. 2009, Rogersville, TN — My husband was relatively new to his current gig. He had a show in East Tennessee, and my parents were coming to town for the holiday again. So that year, we packed up the truck and drove east. I came to realize East Tennessee and East Texas aren't that much different. Both in looks and the people.
It was the same year Steve McNair was murdered, and I remember it being all over the radio and the topic of conversation upon our arrival at the venue. Three things I remember most about that day: my husband was newly a Master Mason, and his ring got our truck to backstage without question… blew my mind; I met a soldier who was a Texas Longhorn that got us throwing good-natured barbs back and forth, who asked if I could get my husband's bosses autograph for him… I did, and it meant more to him than he could put into words… moved me; Nashville got rain and their fireworks display was pretty much a bust, while ours was AMAZING… got lucky there!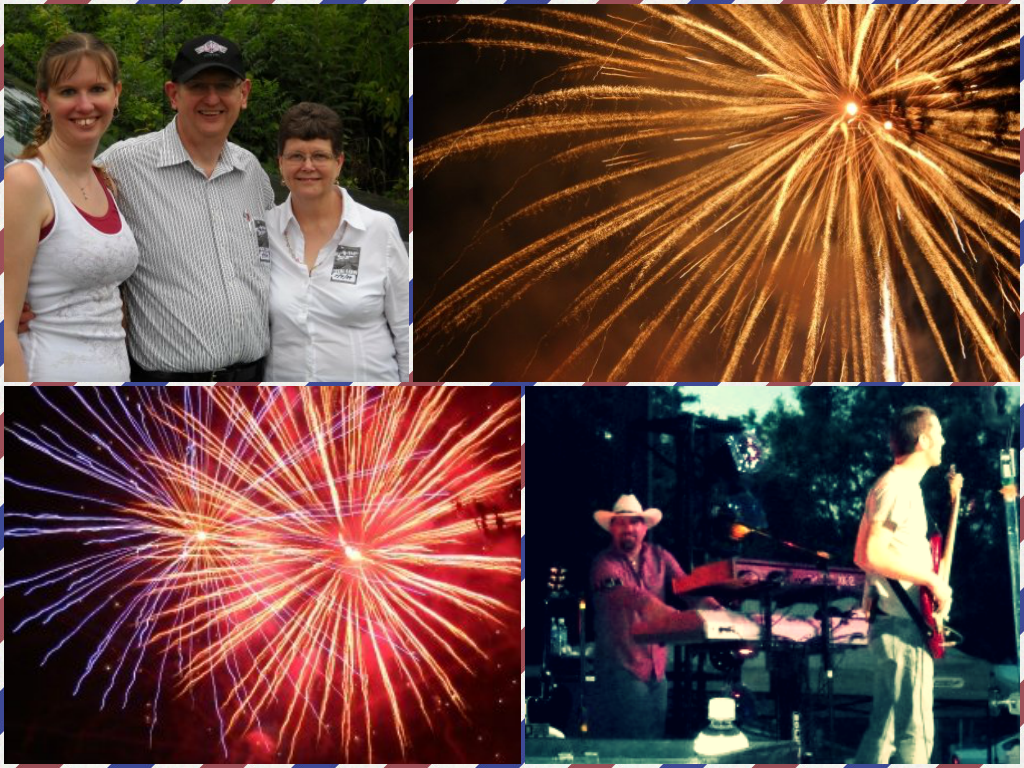 4. 2010, Good-bye, Sully — Another show within driving distance in 2010. This year, it was Clarksville, TN. I drove up that afternoon to see the show and spend the day with my  husband. It was a hot day, and the show was on a floating stage on the river. Somehow, that just made the stage and area even hotter.
A few memories from during the day: my husband and I went on a run for kimchi… in a police cruiser. Guess who rode in the back. I can now say I have been in the back of a police car. I posted about it on line, and I found it incredibly funny how many people wanted to know what I did… I responded back, "Do you really think if I was truly under arrest they'd let me keep my cell phone?" LOL!  Later, during the show a couple got engaged… such a sweet moment! And the fireworks over the river was breathtaking.
However, it was what happened upon my returning home that marks this July 4th. I came home to find my cat I'd gotten around the time I graduated college unable to use his back legs. The way he screamed at me in pain is something I'll never forget. Tore my heart out. The day's fun was just gone. My heart ached for my cat. He passed away that weekend… I can't think of July 4th now without remembering him.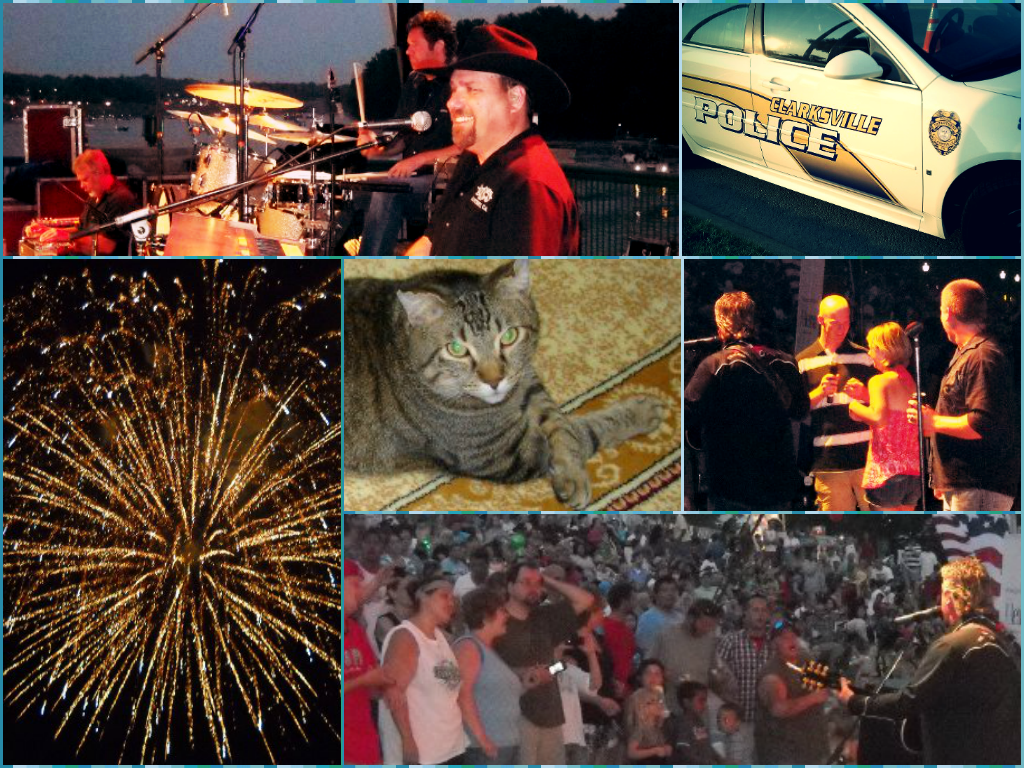 5. 2006, Hawaii — In 2006, my now-husband's artist got booked to play in Hawaii on July 3rd & 4th. It's one of those rare times in which I GOT TO GO. Oh okay, my then-fiance (now husband) had to pay for my flight, but I got to go. That's what matters most.
I went to Hawaii. This was something I never even, before then, had on my radar as something I could/would get to do. It just wasn't!  I met up with the group in Jackson, Missisippi where they were doing a show the night before flying to Hawaii. We flew to Atlanta, then direct to Hawaii. Feel free to ponder that for awhile. It was a long, long, long flight. (We did the same on the way back. Honolulu – Atlanta.)
We got to spend several days in Waikiki, and it afforded us the chance to explore the island. I thought waters that blue were just in dreams. I experienced negotiation in some of the shops. I met and had a long conversation with a member of Molly Hatchet. I saw amazing shows, done for our military. What better way to spend July 4th than bringing entertainment to the military?? IN HAWAII.