For years now, when someone would ask me, "How are you?" I'd take a deep dramatic breath and say, "Busy! How are you?" to which the response was usually an understanding nod and, "Saaaame here."
Busy. I was thankful to be busy. Busy meant work. Busy meant being able to pay the bills. Busy meant… running myself into the ground and becoming a stressed out mess of a person. "Breaking Busy" came into my life at a point when I needed it most. I was busy letting  "responsibilities" run my life.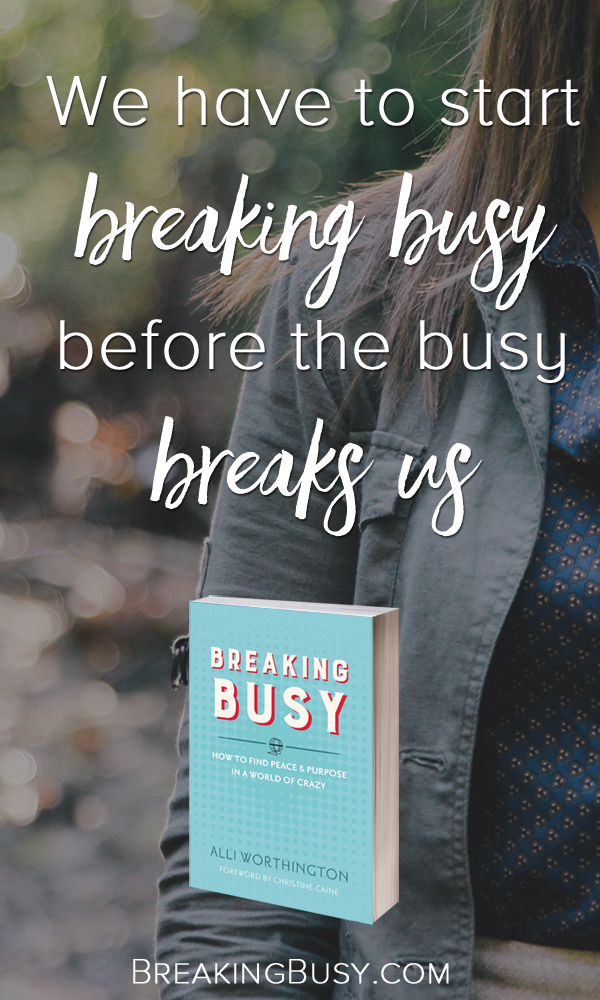 I received Breaking Busy months ago for reviewing purposes, and I looked forward to it simply because I so highly respect Alli Worthington from years of following her in the blog world. What I didn't expect, however, was how it pretty much changed my life.
This book isn't about time management. Its about managing life and all its many nuances. It's a Christian book, yes, (which is something that made me love it even more… and its brought me to a place closer to God) but it doesn't preach to you at all. It's like sitting down with a friend and having a conversation — a heart to heart — about just why are we all so darn BUSY and what can we do about it.
It's inspiring. It's eye opening. It's absolutely life changing.
I am so thankful this book exists… and I hope you will be, too.
Disclaimer: I'm not being paid monetarily for the review. I received the book as part of the launch team for it (and was expected to give my honest opinion — good or bad!), and ended up being "paid" in a far more profound way.