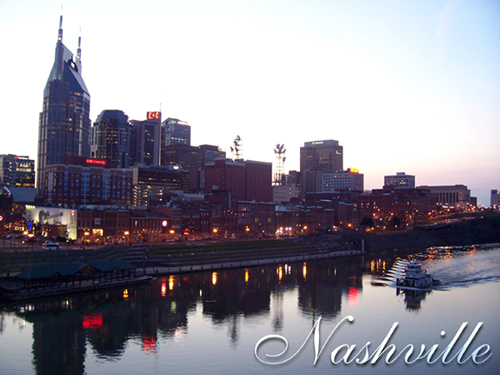 I wasn't expecting the popularity of last week's entry about downtown Nashville!  That's awesome! It's Monday again and time for the next installment of where to visit when in Nashville… this week's topic: Parks.
I had read once that part of the magic of Central Park in New York City is how its something of an oasis among the honking cars and skyscrapers. I've grown the feel that way about many of the parks in Nashville. (This one is going to be so big, I'm going to have to split it into atleast two posts.)
First on the list, without hesitation, is Centennial Park.
Located across from Vanderbilt University, this park is never empty. You'll find college students studying on blankets, games of Frisbee going on, kites being flown, and any number of fun activities that college students do to blow off a little steam.
Centennial Park has a deep history, one that has definitely shaped what the park is today. The center focus of Centennial Park is the Parthenon.
From the Nashville.gov Parks and Recreation Department site:
Originally built for Tennessee's 1897 Centennial Exposition, this replica of the original Parthenon in Athens serves as a monument to what is considered the pinnacle of classical architecture. The plaster replicas of the Parthenon Marbles found in the Naos are direct casts of the original sculptures which adorned the pediments of the Athenian Parthenon, dating back to 438 B.C. The originals of these powerful fragments are housed in the British Museum in London.
It is SO WORTH the cost of admission if you get there during hours of operation. It will take your breath away, everything you find inside. You don't have to be an art lover to feel and understand the grandeur of what you'll find.
Now, while the Parthenon is definitely the focus of the park, don't miss the many other things there are to see there! Feed the ducks on Lake Watauga. Go for a hike on the one-mile walking trail. Check out the train and fighter plane. Take your dog (if you have one) to the dog parks. Check out the calendar to see if there is anything going on in the events shelter and/or band shell. (During the summer they feature Movies in the Park, Musician's Corner and Shakespeare in the Park. Oh and most things are FREE.) Take a relaxing stroll through the sunken garden. Bring the kids to the playground.
There is SO MUCH to do at Centennial Park! You can easily spend an entire day there and not see or do it all.
Next up on my tour of parks is Bicentennial Capitol Mall State Park.
Here is where you'll get an amazing history lesson about Tennessee. Just a glimpse at the park map tells you that you are in for a treat!
This park… I'm not even sure where to begin! There is SO MUCH to see! It's beautiful. Let's start there.
To the left is a photo I took at one end of the park looking back cross the rest of the park. The Tennessee State Capitol (center) overlooks it. On one end is what is called the "Court of 3 Stars and Bell Carillon." Its HUGE, and simply amazing to be standing in when the bells start to chime and play their song.
There is a World War II memorial and a Centennial Memorial. The World War II memorial features a black granite globe floating on a shallow bed of water. You'll love rolling it around in its bed… it turns adults into little kids!
There is a timeline of Tennessee history that is absolutely fascinating to walk along and read. Definitely check out the amphitheater (and find out is there is anything showing there!)
The Rivers of Tennessee Fountains were damaged in the flood two years ago, but they are scheduled to be back in working order later this year. I've only seen these from a distance myself, so I can't wait to have it open again to see for myself!
Moving on, there is a new play park on Nashville's Riverfront called Cumberland Park. When I say new, I mean, like, weeks old. I've not been there myself, but its on my personal summer to-do list!
But since I am talking about the Riverfront, I might as well also mention this is where many concerts and events are held through the summer. A floating stage is brought in for things like CMA Fest, and the bank of the river becomes an amphitheater for concert goers. It's also the site of a spectacular 4th of July fireworks display. Walk a little bit down the river and check out Fort Nashborough while you are in the area.
My final stop on this particular tour of parks isn't really a park. But I felt the peace of it deserved being included here.
Nashville National Cemetery is the most peaceful, moving oasis in this city that I love. If you don't leave there humbled, moved, and filled with pride of country and thanks to those who gave all… you need to turn around and go back and closely read the tombstones.
For a listing of ALL of Nashville's parks, visit this listing. Part two of this segment is coming soon, primarily featuring lakes.