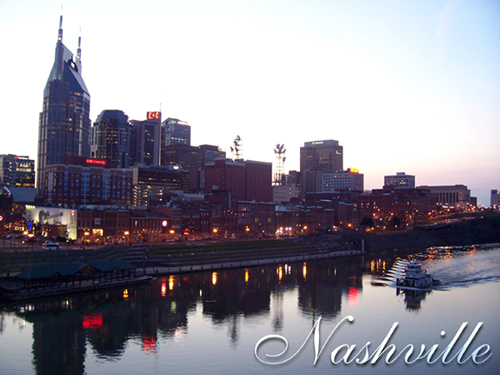 I love it when people ask me for advice on where to visit when they come to Nashville. I love showing off my city!! My aunt recently emailed me asking for advice for a friend on where to visit while in Nashville, and I thought, "It's high time I posted a blog series about my favorite places to take visitors!"
When you come to Music City, its pretty much a given you're going to find music. Austin may be "The Live Music Capitol" but Nashville has its own share of live music venues!
You truly have a lot of options of where you can go for live music in Nashville. I would personally advise sticking to Broadway, 2nd Avenue and Printer's Alley. (These three are also know as "The District.")
Broadway features your more "public view" of Nashville. This is the strip you'll see on all your TV specials about/from Nashville. You'll find the world famous Tootsies on Broadway, for one. The Stage, Legends, Second Fiddle and Crossroads are my personal "go to" bars if I am on Broadway. (But everyone has their own preference!) Margaritaville recently opened on Broadway as well.
During the day, pop into Hatch Show Prints, where you can find all those classic Nashville concert posters being made. And take a moment to check out Gruhn Guitars as well as the new Opry Originals Shop.
Second Avenue's biggest feature, to me, is the Wildhorse Saloon. There are several other music venues and restaurants along second, and they are all worth checking out! But if you remember when there was the cable station TNN and the show The Wildhorse Saloon Dance Show, you might want to pop in and check it out yourself. Maybe learn a line dance or two.
Printer's Alley is my home away from home. You'll hear people say "oh its dangerous" and there's a Nude Karaoke sign that tends to run people off thinking "oh its just a bunch of strip joints." No, no, no, no, no! The Alley is one of the tightest knit group of friends and regulars you'll find in Nashville. It's also full of a deep and rich history.  Two karaoke venues, two live music venues and an English pub are what you'll find when you enter the Alley, with my personal favorite place being the Fiddle & Steel Guitar Bar. Definitely check out Bourbon Street Blues & Boogie Club as well, though. Many amazing artists have played there and continue to play there today.
While you're downtown, there are several more places you'll want to visit.
Top of the list will be the Ryman Auditorium. Located just behind the bars on Broadway, it could be easy to miss as you navigate traffic. (No really! I know its there, and I've blasted right past it without even a glance!) The mother church of country music is a place you just want to visit. So much history! And there are shows there regularly, so check to see if there isn't one showing that you might want to attend! I saw Merle Haggard there a couple years ago and it was AAAAAAAAAAAAaaaaaaaaaamazing.
You also absolutely must visit The Country Music Hall of Fame & Museum. Block out a period of time, and take the tour. I live here. I've been twice. And I am planning to go again soon. It's truly that cool of a place to visit.
Finally, if you want a cool "I visited Nashville" photo, go on over the to Shelby Street Bridge. It's the best place to get a shot with the skyline behind you…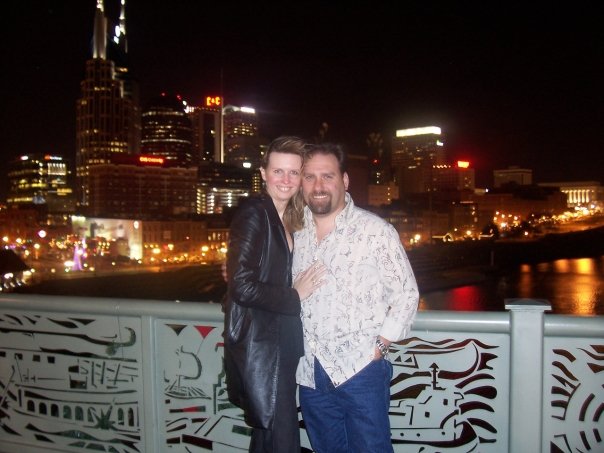 To be continued…
Upcoming segments: Parks, Music Valley, Outlying areas ("Other"), Restaurants