Last week, my husband and I celebrated our 8th wedding anniversary. 8 years, ya'll!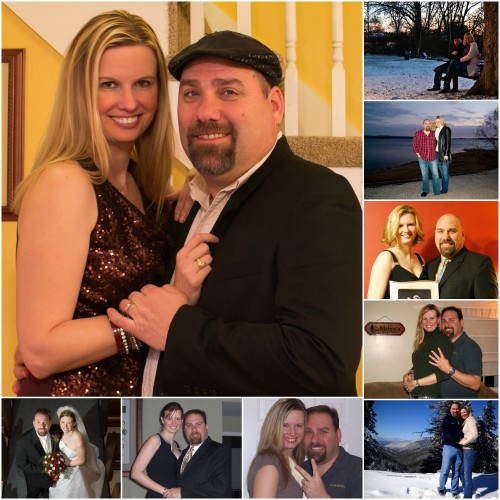 Every few years we stay home for our Anniversary, because its actually an extra special treat to just stay home for the night. This year, though, I wanted to get dressed up and go out. I guess after being out and watching everyone having fun from behind the bar, I was ready for it to be my turn.
A friend had told me about The Patterson House, a speakeasy where you were guaranteed to have a special experience. I'd been interested in it ever since she told me about it, but I never had an excuse to go. Our anniversary, however, presented me the chance to go.
Now, before I go any further, I want to note there are certain "eras" I've been fascinated with all my life. Victorian era, the roaring 20s and the 50s have always grabbed my imaginative side. Since moving to Nashville, though, the 20s and prohibition have really struck a chord. Especially working in Printer's Alley, where stories of the alcohol flowing right through prohibition stand out as some of my favorites.
So it was with this flutter of excitement in my stomach that I got dressed up and we headed to Patterson House. I really wasn't positive what to expect. I'd looked at pictures online from other patrons, but they didn't REALLY paint the picture for me.
We followed our GPS to the address listed and luckily snagged a parking place fairly close to the building. We walked to the somewhat nondescript door with only the name on the window. We entered and found ourselves in a small waiting area. A heavy drape separated the waiting room from the bar/dining area. We requested a table for two, and we were immediately seated…
…and immediately transported back in time. It tickled every single one of my daydreams about the 20s. Oh okay, no one was in flapper dresses, and there weren't any cigarettes on fancy holders. But it was as close as it possibly could be.
Our server was excellent, and she patiently went through how the Patterson House worked. She explained how the drinks were made from scratch, and how the menu was laid out by alcohol, then classic cocktails, and of course food.
I forget what my husband ordered to drink, but I ordered a "Juliet & Romeo" — an amazing Gin drink that I thought fit for our anniversary dinner. It was like nothing I'd ever had before, and I found I loved it. In fact, I ended up ordering a second after dinner.
Our meal consisted of sliders, grilled cheese and tomato soup, and tater tots. Sounds simplistic. Tasted delicious. Ended up being perfect.
I found myself time and time again just sitting, taking it all in… letting my soul be refreshed my something so different. Letting my imagination run wild, like it once did as a kid. I swear my eyes had to be glowing the entire time we were there.
I excused myself to find the restroom, and much to my delight I found a print of paper boys at the end of Printer's Alley hanging in the stall I chose. It was an image I'd seen a million times, but it just added to the magic of the night for me.
When we left, my husband commented that it was like I'd had some sort of spiritual experience while on our anniversary date. I told him I wouldn't necessarily go that far, but I definitely got this wonderful reset that I'd been looking for and needing. I was allowed to go on a little vacation, even if only for a few hours as my imagination met reality.
It was, frankly, amazing,