In lieu of Weekly Winners (which I loved doing, but it has since pretty much died), I'm starting my own Sunday "Photo Share." Primarily, it'll be the same vein of Weekly Winners, but sometimes it'll just be a photo-heavy photo-share of a single topic. I'm still figuring it all out. It's been a week (and I'll go into THAT in a later post) so I'm behind. Big time. I'll try to really start it next week.
Also, only one photo this week.
Today is a 6th Wedding Anniversary. We take a photo every year on our Anniversary (of course) and this year's photo was taken at Percy Priest Lake in Nashville with the camera sitting on our truck hood.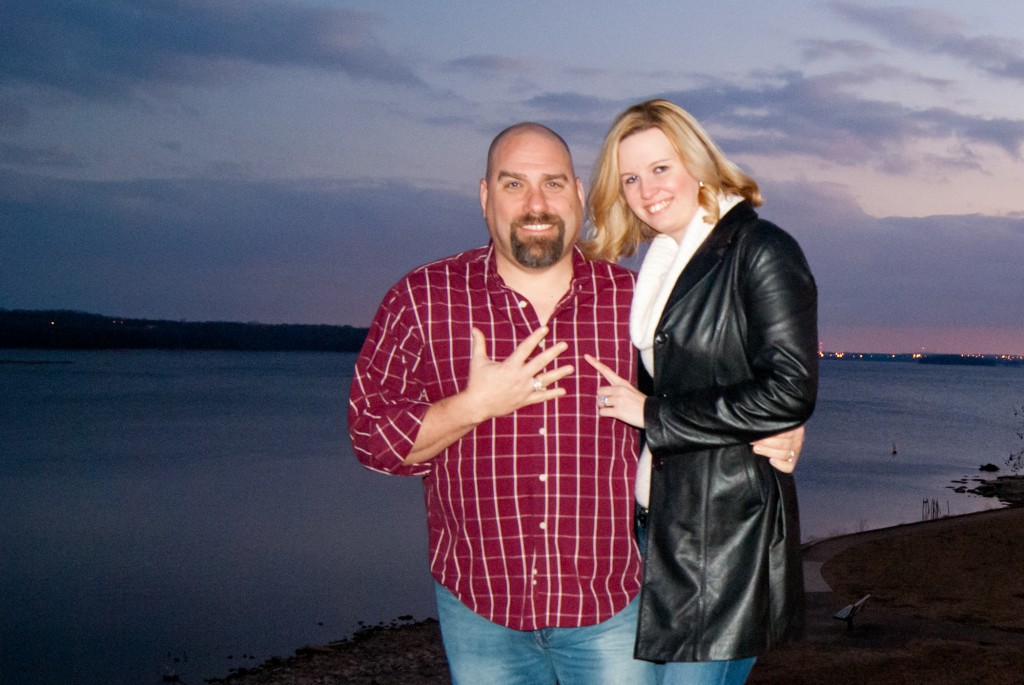 Six years! Its hard to believe… both that is been that long, and that its only been that long. We've been through a lot in six years, but it just makes us stronger and love each other more. I am so, so, so, so thankful.