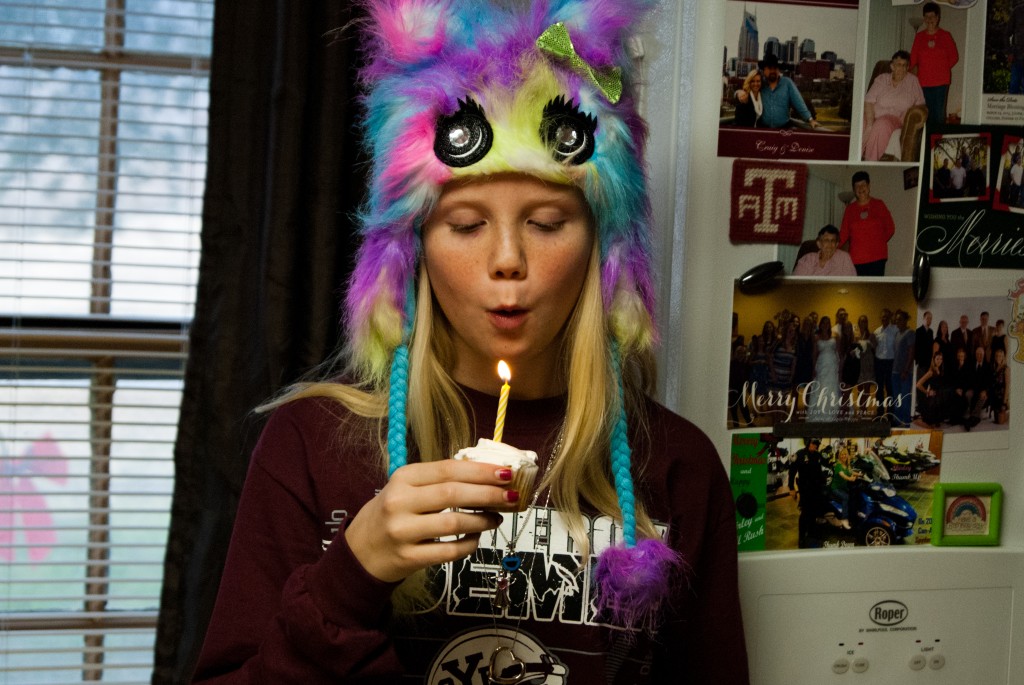 1. My niece is turning 12 years old today. She's hitting that super fun age of being closer to being a young woman (which means more privileges all the time) but still totally a kid that equates to lots of fun left to be had. It's a really awesome age.
2. It's also a really awkward age, but she has a self confidence that shines. I have no doubt she deals with the many stresses we all had in junior high. It's a cruel time for everyone at one point or another. But my niece lets her own personality shine through without wavering. She's a goofball, and she isn't going to apologize for it. And I LOVE that fact.
3. She was excited about going on vacation to go fishing. How many tween girls do you know that look forward to going fishing? Tell me that's not one of the coolest things ever.
4. A sports powerhouse, she has serious softball skills. I was at the Nashville Sounds game the other night, and there were a few plays I found myself thinking, "My niece could have totally smoked that play better than all of y'all!" And you know… she could have. Also, I totally respect that she doesn't have a specific team she roots for… she just loves a good game of softball. I love that she'll rock an Alabama Crimson Tide baseball cap and then the next day run around in a Baylor Bears t-shirt. It's about the game, not the team. And I admire that.
5. She is so full of love. I don't need to say anything more. It says it all.
Happy Birthday, beautiful girl!! I love you and hope you have an amazing day!!!