Support me?
The following is an email I sent out to friends and family yesterday… I thought I'd run with it for a post today.
—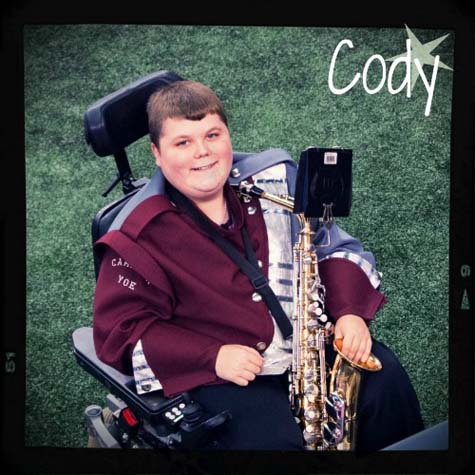 Every year, the Muscular Dystrophy Association holds "Muscle Walks" across the country as a way to raise funds for the organization. As you (may or may not) know, my nephew has Muscular Dystrophy. Specifically, Duchenne Muscular Dystrophy. He's done amazingly well through the years, and if anyone ever asks me who my hero is… I'll answer without hesitation that he is my hero. I adore that young man.
He's a freshman in high school, and he's a member of the band. And despite being in his mechanical wheelchair, he even "marched" at Cowboy's Stadium during the state championship game in December! To say I had tears in my eyes would be an understatement. He plays saxophone and wants to be a chef someday. And NOTHING stands in the way of his dreams. Especially not Muscular Dystrophy.
Needless to say, MDA is an organization very, very, very near and dear to my heart. At the beginning of each year, my family participates in a Muscle Walk to help raise funds for MDA.
Let me say with 100% certainty, MDA is an AMAZING organization doing amazing things for everyone dealing with all the different types of Muscular Dystrophy.
I am not going to be able to attend the Muscle Walk this year, but I am still a very proud member of our family team. Despite the fact I won't be actually walking at the walk, I'm looking for people to support me, our team, and MDA.
I totally and completely understand if you pass on this. I know I find myself having to pass on friends' causes from time to time because I just CAN'T. Nonetheless, I thought I'd ask. Even $2, $5, $10 will help. A lot. Every little bit adds up.
If you can, just click here to make a secure, online donation before March 2, 2013.
Thanks so much.
Make a Muscle and Make a Difference.
Denise
If the link above does not work, please cut and paste the address below into the address bar of your Internet browser.
http://www2.mda.org/site/TR?fr_id=4162&pg=personal&px=1061702