Last Friday, I had the night at home alone. So I went down to the liquor store for a bottle of wine. I didn't know what kind I'd get, but I just knew I wanted wine.
I wandered the aisles awhile (all two of them for wines) and eventually spotted it:
Totally Random? That's totally ME! And I like moscato wine. It kinda fit my mood as well.
Price was good… not expensive, but also not the "oh-this-is-going-to-be-painful" cheap either.
The taste was delicious. I'm not a wine connoisseur so I can't tell you how it stacks up to other wines. It's a straight forward, typical moscato wine. That's all I can really tell you on that.
From their Facebook page:
Totally Random is more than just a wine, its a lifestyle. A glass to relax after a long day, or a bottle amongst friends., Totally Random is prepared for the unexpected.
Mission: to inspire the random in all of us
But my favorite part of their description is right on the bottle: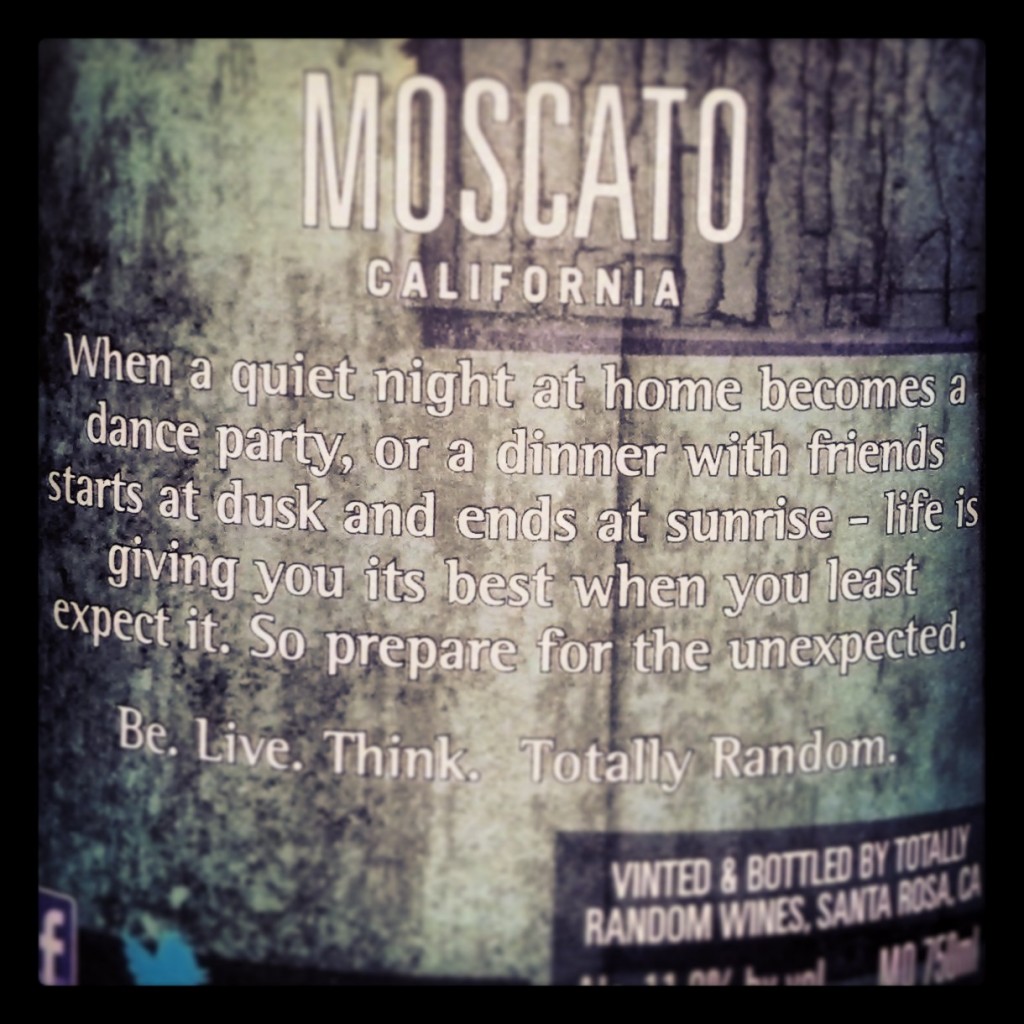 And perhaps this is why I liked this wine more than taste, smell, color, whatever. It's more a state of mind. Which is all I was going for that night anyway….
Be. Live. Think. Totally Random.
Love it.