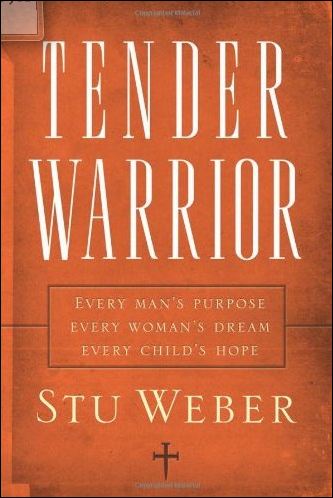 I requested Tender Warrior by Stu Webber for my husband to read and give me his feedback. This was pretty much forever ago, as life got busy and he never got a chance to read it. It got shelved and (to be completely honest) forgotten about. Until I ran into the Blogging for Books twitter feed and was reminded I had the book lying around. Time to drag it out and read it myself!
"Every man's purpose. Every woman's dream. Every child's hope."
This book is a wonderful guidebook for men with the aim of becoming all they can be through real life stories and scripture. Weber divides manhood into four divisions: King , Warrior, Mentor, Friend. Within that, he shows how it is important for men to be (as the title implies) both sensitive and strong.
This is definitely a book for men, and I hope I can get my husband to still read it some day. I love that a book like this exists, and I think it is one all men should read. I especially think it would make a great gift for young, college-age men to read to give them a positive start in all their relationships as they embark on life.
Disclosure of Material Connection: I received this book free from the publisher through the WaterBrook Multnomah Publishing Group book review bloggers program. The opinions I have expressed are my own.