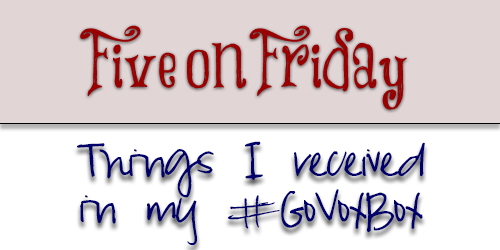 Received my first VoxBox from Influenster! Couldn't have come at a better time, nor could it have been a better topic: being on the Go! Here are some of the complementary goodies I got in my #GoVoxBox for testing purposes.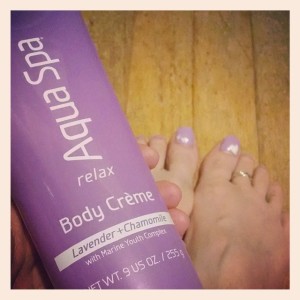 1. From Aqua Spa, I received Body Creme in Lavender + Chamomile scent.
This stuff is absolutely AWESOME. First, I love the combination of lavender and chamomile. SO relaxing. I used to have a linen spray in that combination that I had to use very sparingly, because it would knock me out and I'd sleep through my alarm! I haven't had that in awhile, and it was such a treat to find this body creme in my box. An extra bonus is that its not greasy at all. It's nice a thick and does the job wonderfully! Makes me smell great, relaxes me and makes my skin super happy again.
@AquaSpaBath / #RelaxwithAquaSpa
♦♦♦♦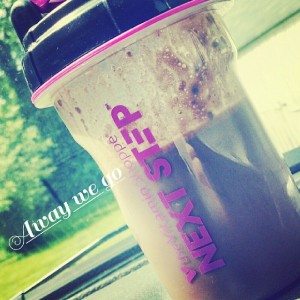 2. Vitamin Shoppe Next Step Fit N Full Protein Shake, including the shaker cup!
True story here. This last Monday, I had to get up and head straight out of the house to pick up my husband from the bus. I got up, got dressed, put in my contact lenses and then… my tummy growled. I grabbed my new shaker cup and the chocolate Fit N Full Protein Shake. I read the directions, put everything in the cup and proceeded to shake it all up as I grabbed my purse and keys and headed out to the truck. I had no idea what to expect and was VERY pleasantly surprised by how yummy it was!! Great little meal replacement and it kept me going while I helped off-load the trailer, and then didn't get lunch for another two hours. I was doing great! I'm a big fan already… can't wait to try the vanilla and berries flavors!
@VitaminShoppe / #NextStep
 ♦♦♦♦
3. Blue Diamond Blueberry Flavored Almonds.
So I haven't tried these yet. Saving them to take to work on Saturday night. But I know almonds are an excellent snack item, and I love Blueberries. So this should be win-win!
At the bar, I often end up having to go grab a bad of chips when I get hungry. Something fast that I can sneak in between orders. Sometimes I try to remember to bring some granola or trail mix… anything to keep me from greasy chips and candy bars.
Hopefully this freebie will help me acknowledge another option to snack on during a busy night behind the bar.
@BlueDiamond/ #GetYourGoodGoing
♦♦♦♦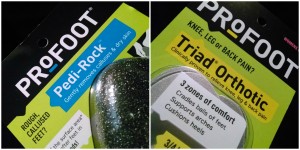 4. A two-fer here since they are both from Profoot Care. Now this… this is something that arrived at the PERFECT time.
The next two weeks I'm going to be on my feet a lot. Filling in for co-workers, and then CMA Fest means I'm going to be working 12 of the next 17 days. 8-5ers are rolling their eyes at me… but that's 8+ hours on my feet non-stop all those days. By the end of this run, my feet will be royally pissed off at me. The Profoot Triad Orthodic should help curb that a lot, and the Profoot Pedi Rock will help soothe things after the fact. I'm quite excited about these!
@Profoot_Inc / #GoProFoot
♦♦♦♦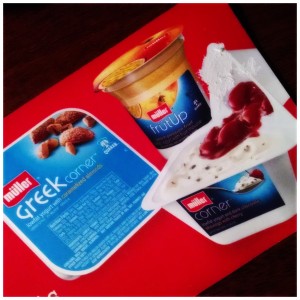 5. Muller Quaker sent a voucher for a free Mueller Yogurt Product.
I'm super excited about this on as I'm going to need more breakfast and snack options coming up. I'm going to do some serious healthy eating coming up so I keep feeling good through it all!
@MullerQuaker / #MullerQuaker
5.2. Playtex Sport and Gentle Glide sent me a box of Playtex Sport Fresh Balance.
Definitely will be handy to have these when all the fun happens to land during "that time of the month." Especially as I eye some potential lake days coming up. Can't let anything hold me back from the fun!
@Playtex_Sport / #PlayOn