Five years ago tonight, we had our joint bachelor/bachelorette party. None of my husband's friends had met any of my friends, so it was a chance to get everyone together before the wedding (something I credit for our having such a smooth wedding!). Plus, my now-husband and I had no interest in separate parties… we wanted to party together!
After meeting in a small town outside of College Station, TX, we all drove (in several vehicles) to Aggieland for dinner at Freebirds and then dancing at Hurricane Harry's. It. Was. Epic!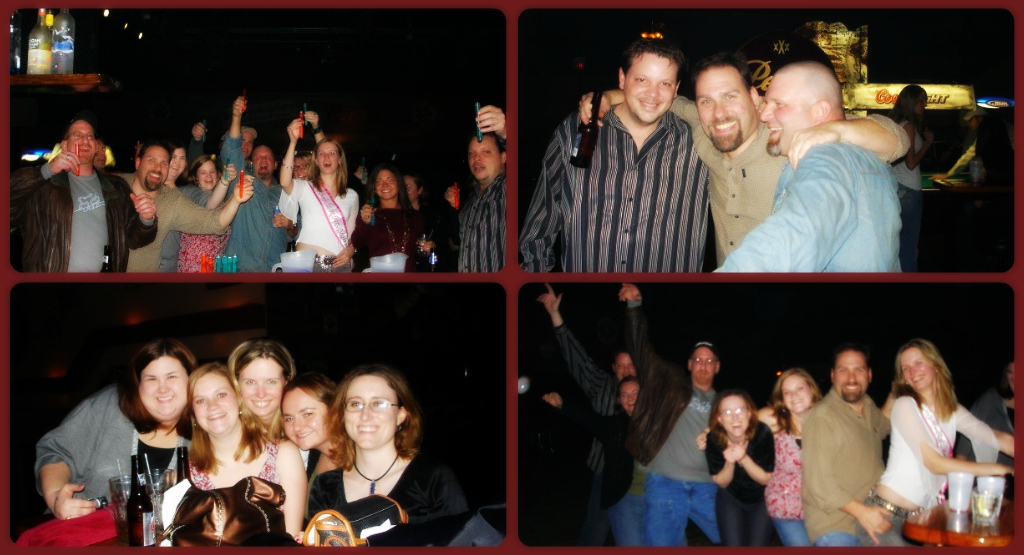 What great memories! Everyone got along famously, and I am happy to say we are still friends with all our wedding party! I hear all too often about friendships fading after a wedding (just in different places in life, I guess) but it has not been the case for us. Every friendship is just as precious as it was that night, when we shut the place down partying the night away.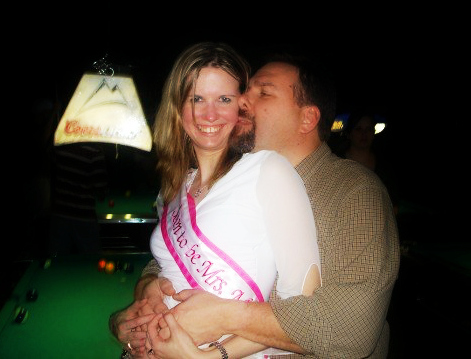 It was a party that continued into the next few days…