Living 800+ miles away from family, I rely on my friends here in Nashville heavily for a support system. Many have become like family to me… all of us to each other.
Last night, we all went on a little field trip to the Wilson County Fair. This has become a yearly tradition (Monday night of the fair), but this year was extra special because my husband's artist was headlining the show that night. After the show, as many of us as was left after the show (some had to leave early) gathered to take a picture together. I love this shot… makes my heart so happy.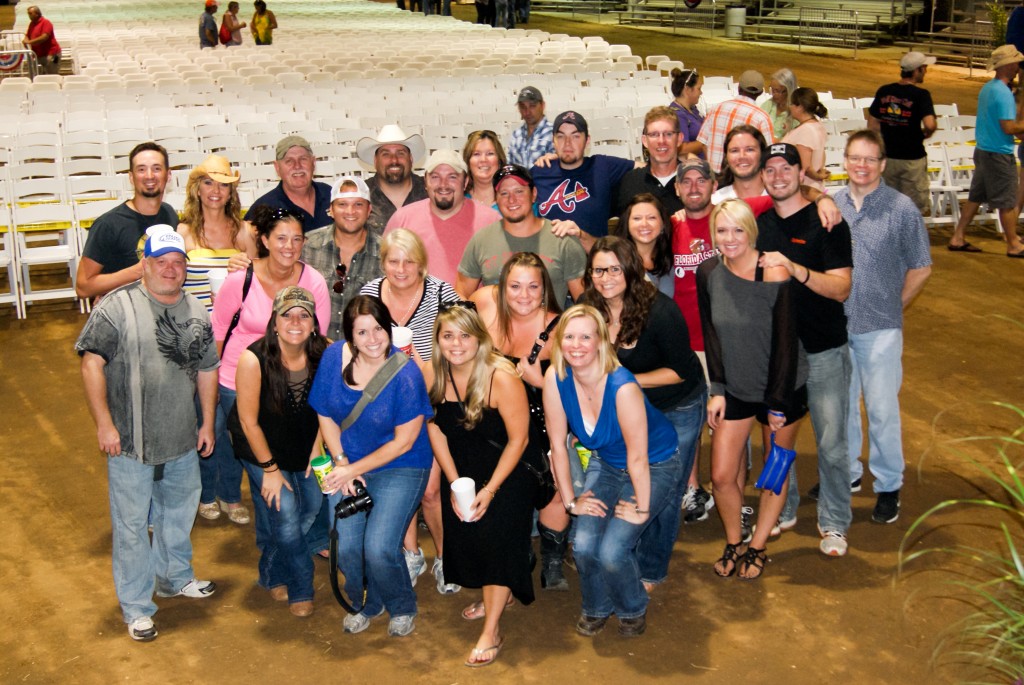 Many, many thanks to one of my husband's band mates for offering to take the shot for us so I could be in it, too.