Today, my husband officially heads out with a new title.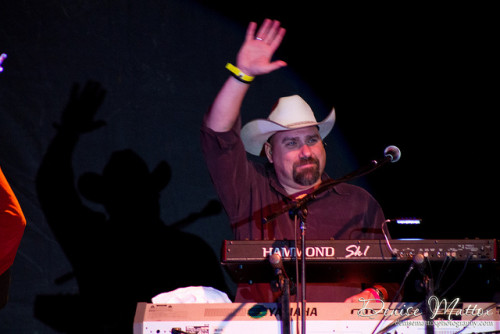 My  husband is a musician. I don't just mean that's his job or what he does, it's who he is. It's as much a part of him as breathing. I knew this when I met him. I knew this when I said, "Of course!" when he proposed. I knew this when I said, "I do."
I married a musician.
So when we made a decision recently, it wasn't made without heavy thinking, soul searching, After more years than I know, and (even more importantly) specifically after six years in his last position, my husband put the keyboards in our garage and he will go drive tour bus full time.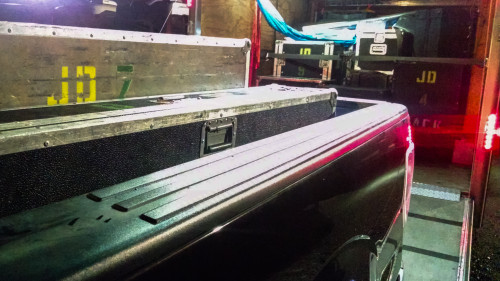 This decision was one that was somewhat made for us, as we pursue a new dream together of opening a bar, and as we've found ourselves in a deeper financial rut than we've faced in over five years.
My husband has been on the roster of a bus company for years, as he's been a co-driver for the last several artists he's worked for and most used the same bus leasing company. So upon finding himself off for a few weeks, he called the company to see if there was any driving to be done. With one phone call he went from having three weeks off to being on the road more than he'd been in a while.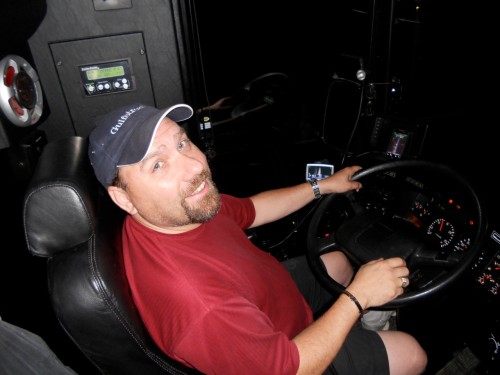 So somewhat long story short, a hard decision was made. In a way, the decision ended up being made for us, but that's on paper. In the heart, though, the decision was a lot more complicated.
My husband is a musician, but he won't be playing music on the road for awhile. Oh, he'll play on the road again. This is something I feel certain will happen. But for now… for now he'll be one of those people getting your favorite groups across the country. This job has a lot more responsibility, and we're juggling our schedule more than ever before. But he's good at it, and there's a lot of work out there to do.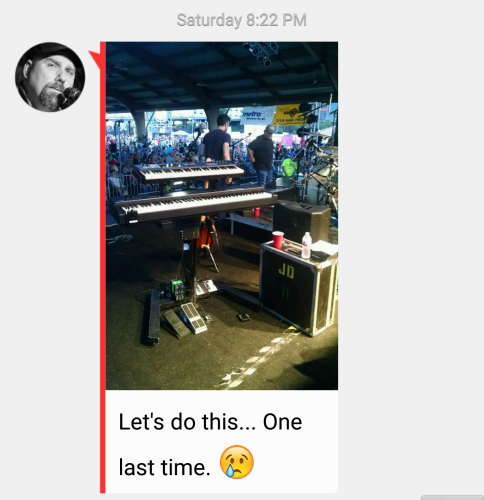 We know that this is for the best, but the last few weeks have been very bittersweet. My husband has traveled hundreds of thousands of miles with is bandmates. He's spent holidays with them. There have been times he's spent more time with them than with me. They're family. And we both love them all. It's going to feel very strange for a long time to not see those guys regularly.
In the same breath, I am excited for what adventures do lie ahead, too. I'm going to be able to go even more full-speed ahead on our opening our bar. We're going to take a vacation later this year to visit my husband's family for the first time in almost two years. And who knows what else lies ahead. Change is scary. Change can be sad. Change can also be exciting. I'm feeling all three of these right now. Friends and family have been super supportive, and that's helped more than I can say.
So, here we go. We've got this.