It's been a full week, and I haven't had much chance to blog. So just a few thoughts for the week:
1. Had a lovely time with my parents earlier this week. Always sad to see them leave… But we all have things to do so we can get together again soon! Photos from our trip to Arrington Vineyards will be in Photo Share this weekend. But here is one that everyone loved that I posted on Instagram.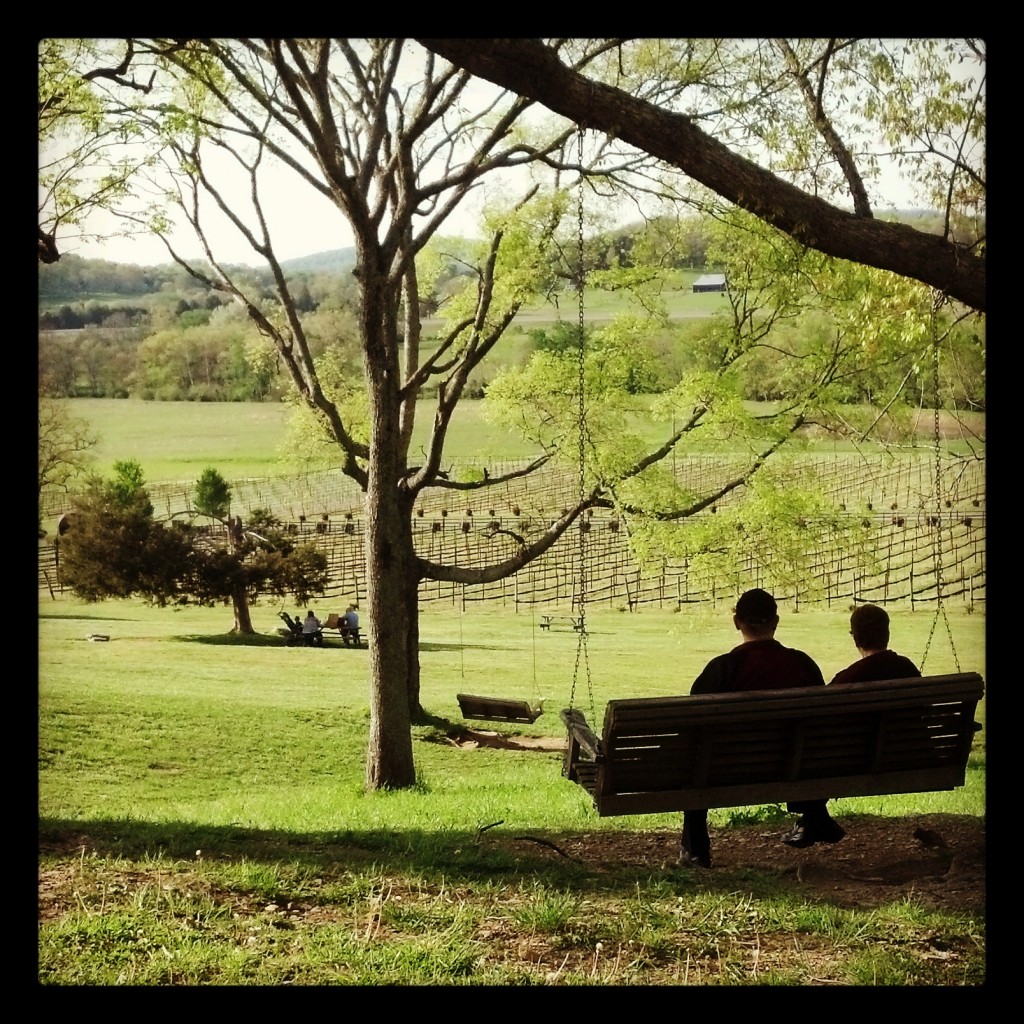 2. The other day, I took my husband to the doctor…. for allergy/sinus issues. That's MY department, not his!! He got diagnosed with bronchitis… I was worried about pneumonia, to be honest. But luckily it hadn't gotten that bad yet. So here's to him feeling better soon!
3. I was a homemaker on speed yesterday! LOL! I did all the laundry, cleaned house, made a big supper, etc. I was worn out when bed time came!! But it was nice to start settling back into my own house after being gone so long. Still a lot to do, but I made a huge dent in the work to be done.
4. So I saw on the news yesterday, that parents are spending on average $1139 on their kids proms this year. $1139!??! What? I did a very generous estimate for when I went to prom, and including gas to and from it cost MAYBE — MAYBE — $200 for me. Granted that was almost 15 years ago, but still. That's ridiculous! What did you spend on prom? If you have teenagers, what's it costing you?
5. Rest in Peace, George Jones.