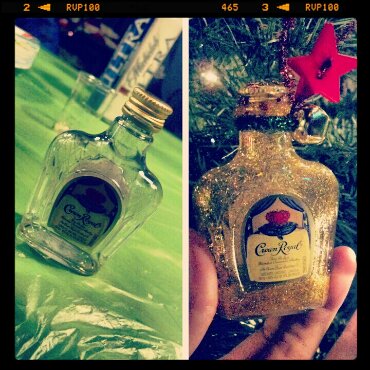 I look forward to this night and every year. It's the Fiddle & Steel tree decorating party soon.
It's a little gathering all the Fiddle family. We all bring in little bottles of booze — the kind you get on an airplane — and we make our own decorations. Well, you drink your ornament. By the end of the night we're all a bit decorated ourselves, and the bar looks beautiful.
It has very little to do with the drinking; it's about the camaraderie. It's the laughter and memories. Its watching badass guys pull out a glue gun to decorate a little bottle of Crown or Jack. It's the ladies helping hang stockings on the edge of the stage. It's knowing that for the rest of the year there will be a gentle pretty glow to come see every night together with our friends who are more like family.
I love this night! I better get back to decorating…